Applesauce #2.5 can
Click to enlarge image(s)
This dehydrated applesauce is a versatile product for cooking. This product can be rehydrated and used as applesauce to eat. This will be handy for families with very young children. Applesauce is great to use in cooking because it can replace the butters and fats in your cooking. It adds flavor and moisture to products that it is added to. Applesauce can also be used to coat meats for roasting which is sure to spice up any roast that it is added to. Applesauce can be added to yogurt or to your morning oatmeal to give it that lovely fall flavor of apple and spice. And if you just are craving the taste of apple and you do not want to deal with the hard textures of apples, then applesauce is the way for you to go.
Ingredients: dehydrated apple granules, sodium as preservative, and calcium stearate used as a flow agent.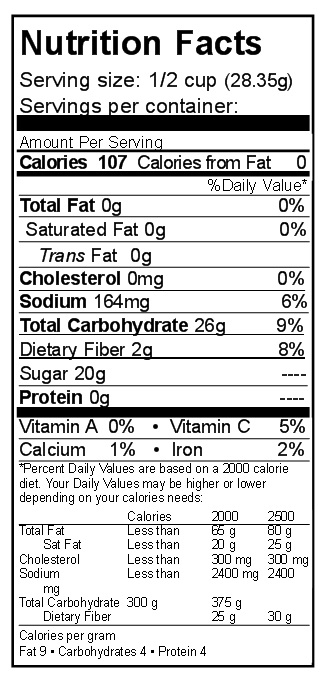 Directions: Add water to cover 1/2 cup sauce and let stand. Best if refrigerated overnight. More liquid may be needed for desired texture. Sugar and cinnamon may be added. Yields 1 cup. May be eaten as applesauce or used in baking.
Packaged in a plant that handles milk, wheat, eggs, soy, and tree nut products.
Shelf life estimates are based on industry studies from sources deemed reputable. Since we have no control over individual storage practices, we must disclaim any liability or warranty for particular results.
Shelf Life: Should be stored in cool dark place- optimum condition is 60 degrees or less- for longer storage. Storing properly in our enameled cans, product may store 20+ years.