Banana Slices #10 can
Click to enlarge image(s)
These banana slices are a great product to have on hand. These flavorful slices are versatile to add to your fruit smoothies or throw them in your favorite hot or cold cereal. These can be reconstituted to make banana bread. These are also great for a plain snack to munch on or use them as part of your trail mix. These can be used to make your favorite banana cookies and usd them plain to add as a topping to your favorite ice cream sundae.
Ingredients: Banana slices dipped in honey and/or turbinado sugar, coconut oil, and banana flavoring. Naturally gluten free product.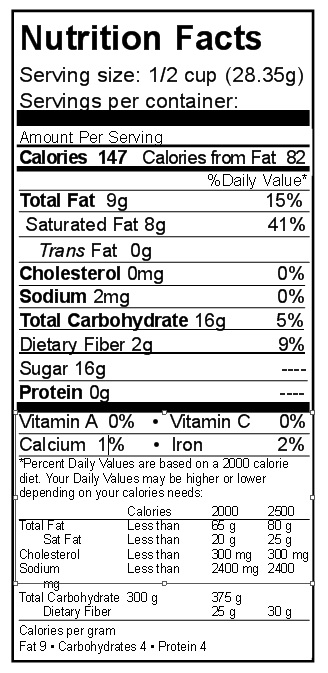 Directions:
Eat as a snack or add to trail mixes.
Packaged in a plant that handles milk, wheat, eggs, soy, and tree nut products.
Shelf life estimates are based on industry studies from sources deemed reputable. Since we have no control over individual storage practices, we must disclaim any liability or warranty for particular results.
Shelf Life:
Should be stored in cool dark place- optimum condition is 60 degrees or less- for longer storage. Storing properly in our enameled cans, product may store 25 years.