Apple Cinnamon Nuggets #2.5 can
Click to enlarge image(s)
These imitation apple cinnamon nuggets will bring the warm flavor of fall to your foods. These little nuggets can be used in muffin mixes, pancakes, waffles, breads, cookies and even your hot cereals. They are small, but they will bring the warm flavor of comfort to your foods. You can also throw them in your home made doughnuts. These are great to have in your long term food storage because they will bring another flavor that you can add to foods to mix it up a bit. They are easy to use and do not take up too much space. Bring these into your home for a great flavor to add to your foods.
Ingredients: Sugar, partially hydrogenated palm oil, corn flour, corn starch, cinnamon, natural and artificial flavor, malic acid, caramel color, yellow #5 lake, yellow #6 lake.
Contains: Soy.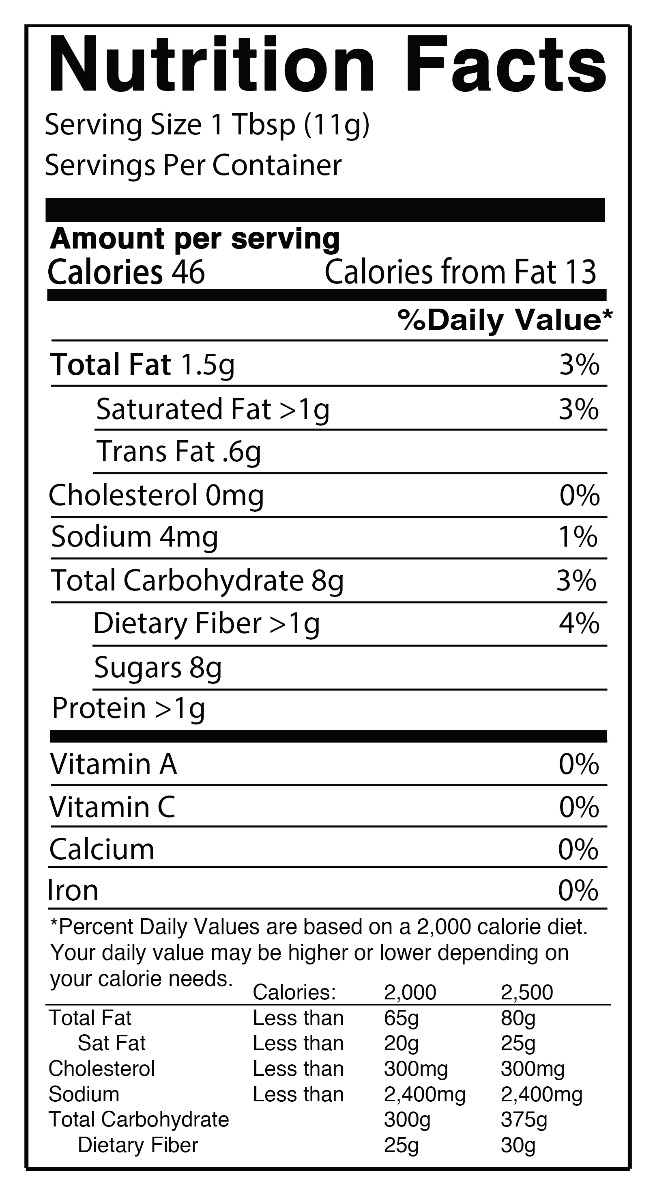 Directions: Product is designed to use in baking or hot foods. Add 1 tbs. per serving for cooked cereals. Add to pancake, muffin, or cookie mixes - approximately 1 cup berry mix to 5 cups baking mix.
Shelf life estimates are based on industry studies from sources deemed reputable. Since we have no control over individual storage practices, we must disclaim any liability or warranty for particular results.
Shelf Life: Should be stored in cool dark place- optimum condition is 60 degrees or less- for longer storage. Storing properly in our enameled cans, product may store 25 years.
Packaged in a plant that contains milk, wheat, eggs, soy, and tree nut products